After last week's less than productive finish all eyes were on what the new week would bring, well it was comfortably a big step forward with 28 for the week. So what brought about this upturn, cooler northerly winds and generally better overheads helped greatly, but more importantly the large numbers of fresh salmon entering the river daily with sea-liced fish caught up to beat 10.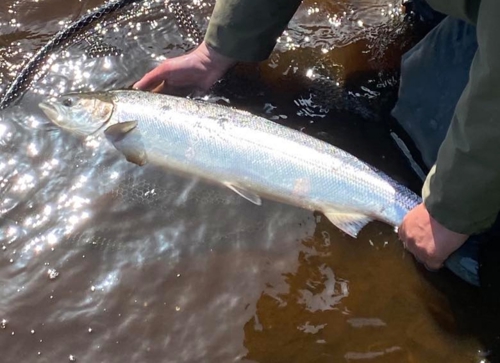 Lee Pilkington had our first of the week from the Cruives eye on beat 10, Lee would follow this up with a further five, two from loch Beg and three from beat 8. Bill Taylor had a brilliant week landing four in three days including two covered in long tailed lice in under an hour from beat 9. John Brownlie and Johnathan Morsehead had a brace each, Dougie Reid finally broke his duck for the season with 3 in two days.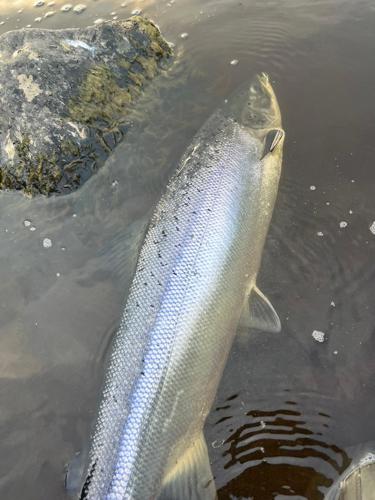 The youngest member of the River Thurso team John Wildgoose picked up a couple, Anthony Roberts had his first Thurso salmon from beat 4. Peter Bowling, Alan Tulip, Doakers Mackay and Dougie Reid junior all picking up a fish each. 
Although a few grilse have been seen and hooked the wait for the first of the season continues, in the meantime we are very lucky to have these super conditioned springers to keep our anglers entertained with their strength and outstanding beauty.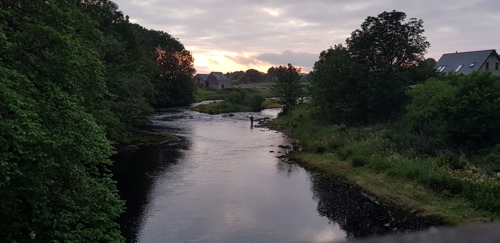 It is amazing what a difference a little warmth can do the riverbanks, everything from the hedgerows, riverbank flowers and trees have come into bloom, young mallard duck chicks can be heard up and down the river, leveret's can be seen in the fields around the middle beats and a day never goes by without the osprey making an appearance. It truly is a wonderful time to be on the the banks of the river.
Tight lines next week.