With three fish on Monday we looked set for another good week, and while we ended with a respectable total of 8 it was certainly a case of what could have been had the unpredictable Caithness weather not intervened.
Monday and Tuesday were decent fishing days and then Wednesday brought heavy rain in on an easterly wind which could be best described as bitterly cold, the river settled back nicely for Thursday and then spring arrived with clear blue skies and light winds for Friday and Saturday.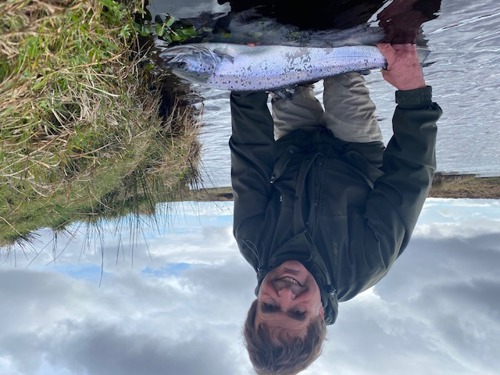 Andrew Barrowan got the week off to a quick start with a sea liced 12-pounder from the lower mill stream on beat 8, Angus Oughtred had an 11-pounder from the weedy pool on beat 13 and local rod Mike Bowden had a fish from Cruvies Eye on beat 10.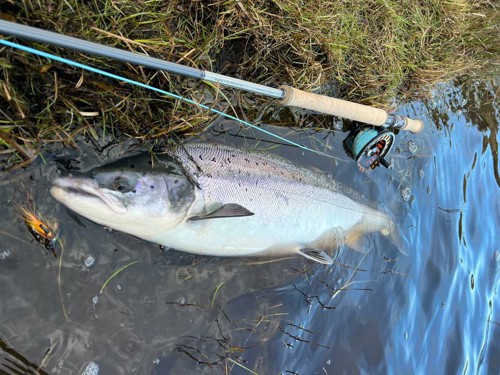 Angus Oughtred caught his second fish for the week from beat 7 on Thursday morning weighing around 8 pounds. 
Mike Macdonald had a brace from beat 9 on Thursday including our heaviest of the season to date at 15-pounds, Duncan Laird had one from the bridge pool on beat 13 and Al Peake had a lovely looking fish from the Cottage linns on beat 12 late on Friday evening. 
There is no doubt there are decent numbers of fish in the system and with Loch more full there is plenty of water to allow fish to run for the foreseeable future, what we need is decent overheads instead of the bright brassy skies we had towards the end of this week. 
Tight lines next week.