The past week gave us one of the longest cold spells we have seen in March for many many years. Heavy snowfall combined with a severe drop in overnight temperatures to -15 at Loch More rendered fishing all but impossible during the first half of the week.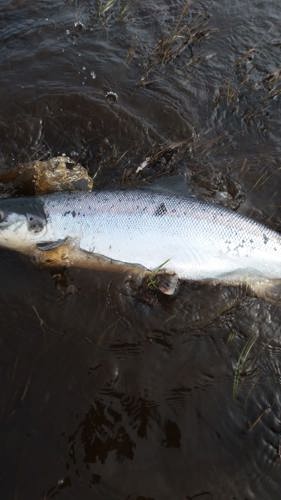 So we thought the weather was all we would be talking about this week but thankfully on Saturday afternoon one of the river Thurso's very own David Risbridger caught a lovely sea liced 10-pounder from the Quarry pool on beat 4. Well done David, now we just have to teach David how to use the camera on his phone property. But we all know how nervy landing an early springer can be so we will let you off with this one David.
There is no doubt there are a few fish in the system now but this cold spell looks set to hang on a little longer which will once again hamper the efforts of our anglers.
Tight lines next week