The fishing continues to tick away nicely with 10 fish in the book for the week, with sea-liced fish coming from beat 2 and 13 on the same day there is a good spread of fish throughout the system.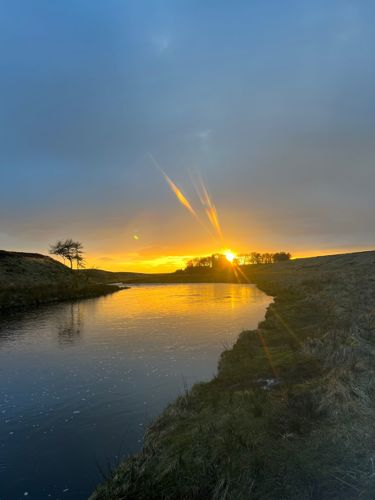 The first fish of the week came from torrans stream on beat 5 for Richard Newlands weighing in at 8 pounds. On Tuesday morning Eddie Bremner got his reward after weeks of hard fishing with a fish from upper Tormsdale on beat 9, I don't think there has been a more deserving angler this season with Eddie out hunting for that elusive early-season springer even in the toughest of weather conditions, his fishing companion Geoff Henstridge also took a fish from beat 9 on the same day and Geoff followed this up with another from beat 2 later in the week.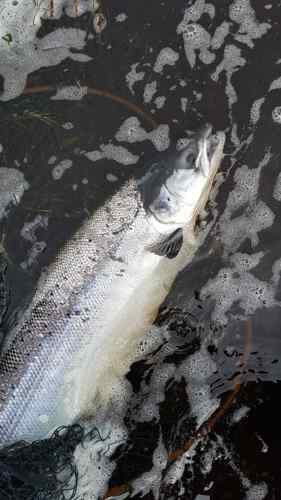 Nigel Griffiths had three 12-pounders for his week, the first on Tuesday from the Braal pool (pictured above) and then another two in a day from beat 13 on Thursday. Other Anglers in about the action were Jim Cameron from Beat 2 (9 pounds) Mark Macdonald from Beat 13 (10 pounds) and Stuart Dawson who caught the final fish for the week from the Rock pool on Beat 9 weighing 10 pounds. 
It has started to  feel like spring is here at last with the distinctive calls of the Curlew, lapwings, oystercatchers returning to their nesting spots, geese gathering in great numbers on their northern migration, the first sand martins appeared on Saturday and the greatest angler of all returned earlier in the week, the Osprey, what a wonderful time to be fishing the river Thurso.
Tight lines next week.