The weather forecast was predicting bright blue skies and little wind for the week, fortunately this did not turn out to be the case for the most part and at times it was unseasonably cold thanks to brisk northerly winds, we did see some bright spells with Friday being the warmest day of the year so far but all in all we can be pleased finishing with a solid 14 fish.
We ended the month of May with a total of 94 which is well above the 5-year average and the number of fish being seen on all beats daily is a good indicator of a healthy stock of fish.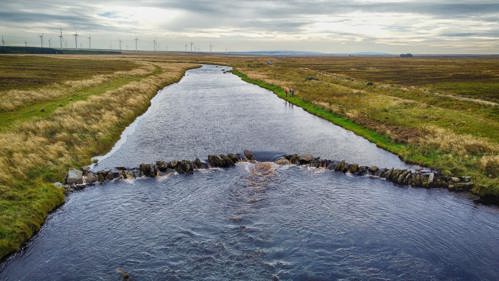 John Graham had the first of the week, an 8-pounder from the Upper sauce on beat 11, John would get a second on Friday evening from the Mill stream on beat 2 weighing in at 14-pounds. The other John, Goodman this time had three for his week including the first grilse of the season from Beat 2. Peter Riley had two as did Toby Andersson, Duncan Laird had a brace of 9-pounders in 30 minutes from Comlifoot on beat 4 and Will Laird had one from beat 2.
Tim Graham returned to the Thurso for the first time in over 20 years, the son of the late Ronnie Graham of which the pool on beat 9 is named, Tim would catch a 9- pounder from the rock pool on the same beat, the last pool his father caught fish, a memorable day, Tim caught a second for his week from beat 5.
The high pressure looks set to dominate for at least another week and it is at times like this we are thankful we have loch More, with many Highland rivers on their bones we still have enough water to allow fresh fish to enter daily. 
Tight lines next week.